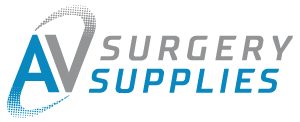 Dear Customer
We are currently upgrading our website and regret that we cannot accept any online orders between 8AM - 11:59AM Tuesday 18
th
December.
We apologise for any inconvenience caused and during this period you may place your order by email:

customer.service@avssuk.co.uk

or fax: 020 8680 8849 or phone: 020 8760 9992 (Monday to Friday 8AM to 4:30 PM).
Thank you for your valued business and for your cooperation whilst we carry out this essential maintenance.
The Customer Service Team
ALL PRICES ARE SUBJECT TO VAT @ 20%